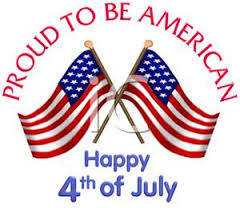 Everyone is invited to the Somers Parade
Saturday, July 4, 2015
Parade Starts 2:00 PM
This year's Somers July 4th parade and celebration is very special. We are celebrating our 50th parade! The first Somers parade debuted in 1965 with Mrs. Leroy (Myrtle) Johnson as Parade Marshall. This year, we are honored that Mrs. Johnson will serve as the Parade Marshall for our 50th parade! We hope this year's theme, "Remembering Our Past", will inspire everyone to honor and remember the rich history of our community.
Helpful Information About Parade Day

• Roads Closed on Parade Route: Starting at 12:30 pm, Highway E will be CLOSED to general traffic between 100th Avenue east to Highway EA at Somers Elementary School. Traffic will be directed in these areas. Please plan accordingly. Only emergency vehicles and parade entrants will be allowed to enter this area.
• Parade start time: 2:00 pm
• Parade end time: approximately 3:00-3:30 pm.
• Parade route/location: The parade begins at the intersection of Highways H and E. The route proceeds east on Highway E, ending at Highway E and EA at the Somers Elementary School. The public is welcome to bring their lawns chairs and view the parade at any point on the parade route.
• Free ice cream social following the parade at the Leon T. Dreger Hall inside the Village/Town Hall.
• Free parking locations:
1. Somers Elementary School (best choice-lot open right up to parade time entering on Highway E from the east.)
2. Shoreland Lutheran High School BEFORE 12:30 pm.
3. Highway H south of Highway E – SHOULDER ONLY. Please do not park on the newly landscaped area that is freshly seeded.
4. Somers Village/Town Hall parking lot BEFORE 12:30 pm. Please do not park on the lawn softball and soccer areas.
5. Somers Post Office BEFORE 12:30 pm.

• Garbage containers: All liter can be disposed of in containers located at the Village/Town Hall in the Fire Department parking lot.
• Porta-Potties: Available in the parking lot of the Village/Town Hall
Fabulous weather is forecasted!
We look forward to seeing you and your family
at the parade!!
Your friends at the Village and Town of Somers