Somers officials attended the March 29, 2018 grand opening ceremony of Walmart's new on-line grocery pick up service located at 3500 Brumback Blvd. in Somers Market Center on the corner of Highways 31 and S. As part of the celebration activities, Walmart presented George Stoner, Village of Somers President, a $1,000 check to the Somers Parade Committee. The Somers Parade, a popular local annual event, is totally funded by volunteer help in addition to personal and corporate contributions. Starting at 2:00 pm on July 4, 2018, the Somers Parade begins at Highways E and H and ends on Highway E at the Somers Elementary School. Following the parade is a free Ice Cream Social held in the auditorium of the Village/Town Hall. Everyone is welcome to come to our family-friendly parade!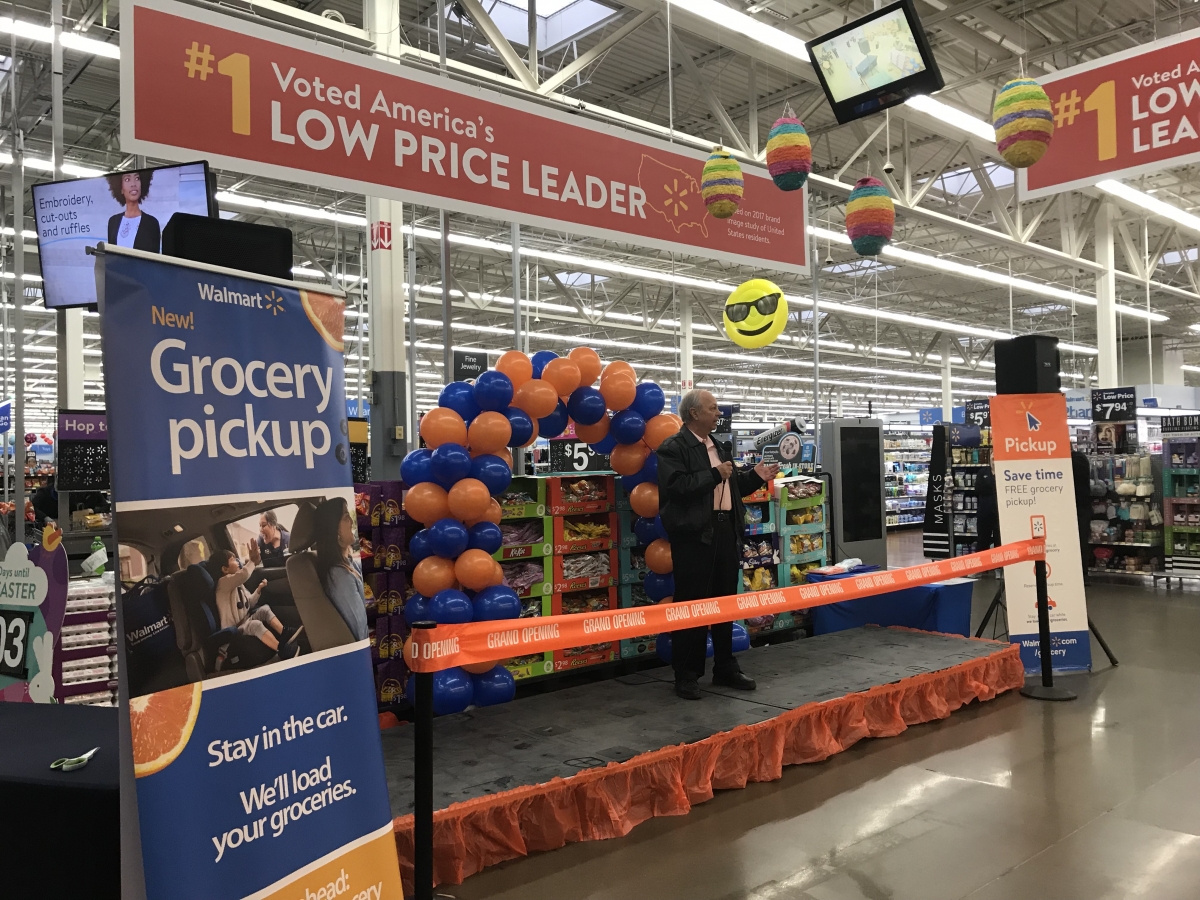 George Stoner, President of the Village of Somers congratulates Walmart at their grand opening of their new grocery pickup service.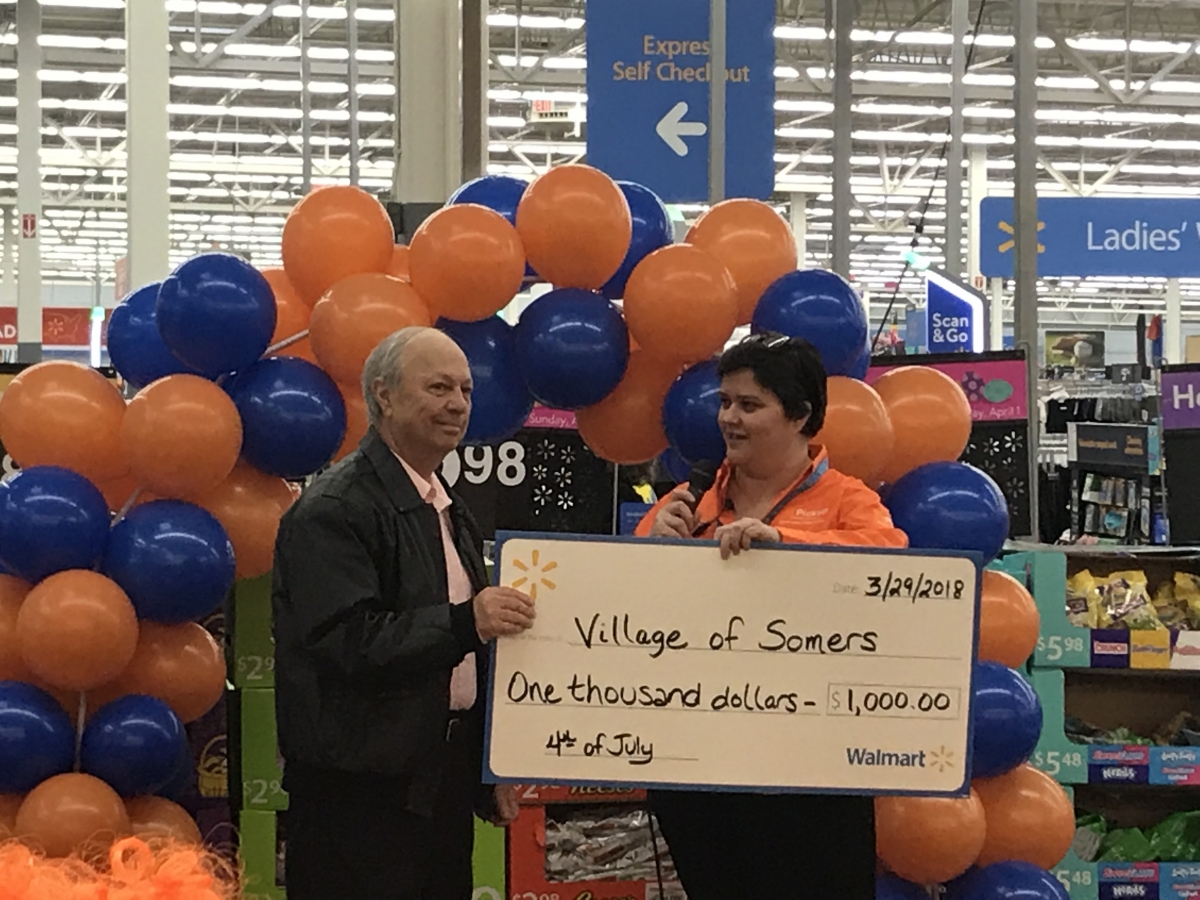 George Stoner, President of the Village of Somers proudly accepts a $1,000 contribution from Walmart to be used toward our Somers July 4th parade.
Thank you Walmart for your generosity and support in providing a family-friendly community parade!