Thursday, September 13th, Chancellor Debbie Ford served the first piece of cake during a celebration that marked UW-Parkside's 50th anniversary and the kick-off to a yearlong celebration of events.

Attending were students, faculty, alumni, staff and local officials, including Village of Somers President George Stoner, who read a Proclamation of UW-Parkside Founder's Day that was unanimously approved by the Village Board of Trustees on September 11, 2018.
UW-Parkside, located in the Village of Somers, was created in 1965 by an act of the state legislature. Ground breaking for the new campus occured in November, 1967. UW-Parkside makes a significant economic and cultural contribution to the Village of Somers and southeastern Wisconsin.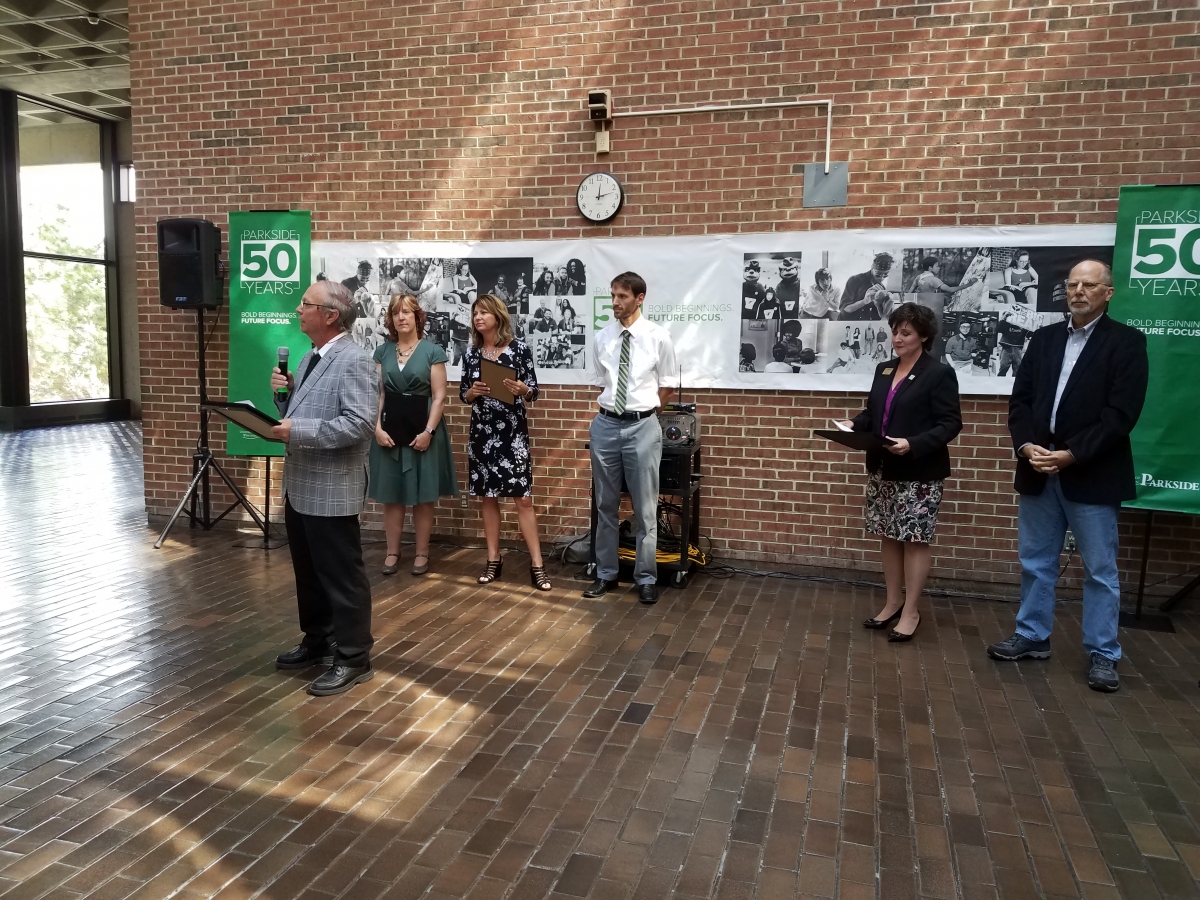 Village of Somers President George Stoner presenting a Proclamation at the Founder's Day Celebration on September 13, 2018
(Photo courtesy of Jason Peters)
(Photo courtesy of Jason Peters)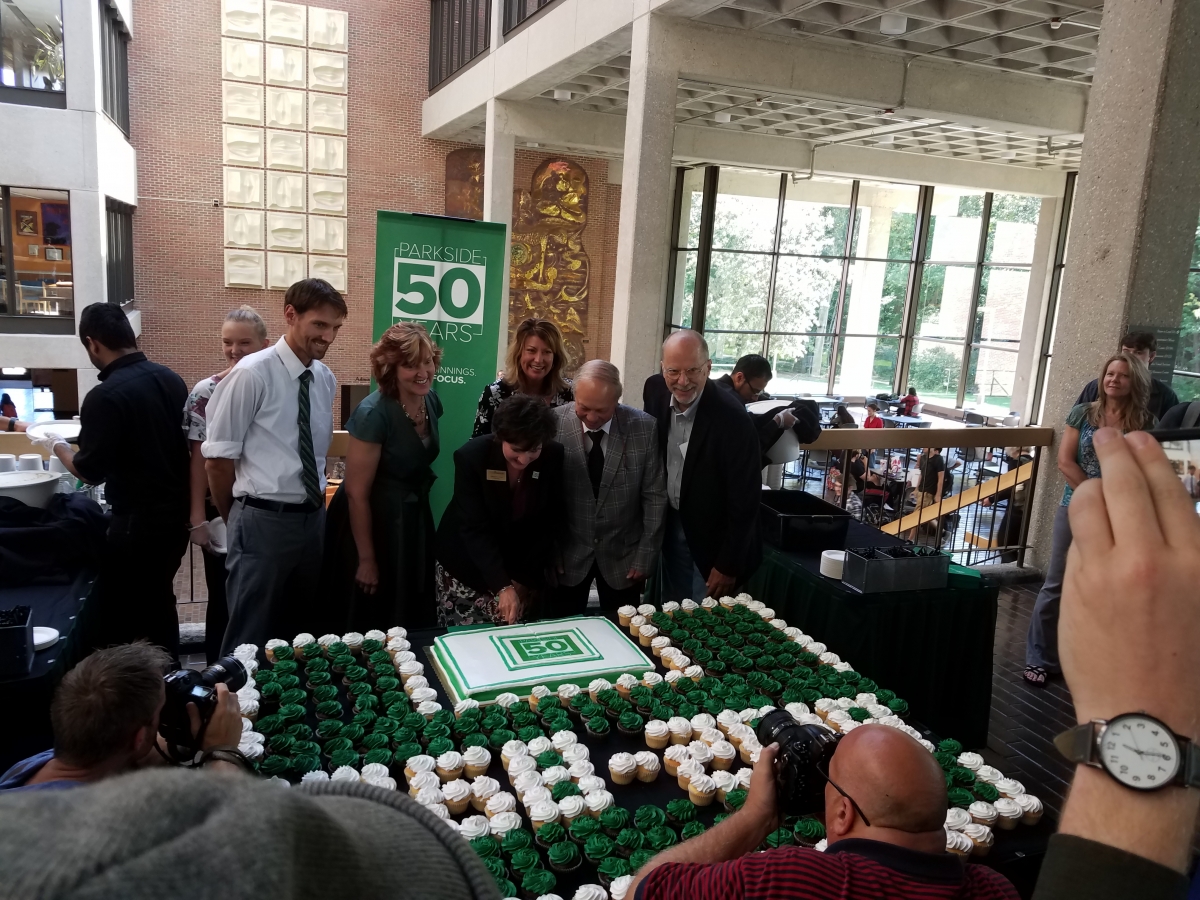 (Photo courtesy of Jason Peters)