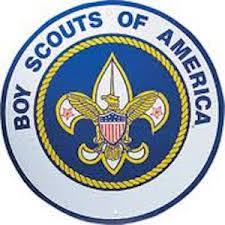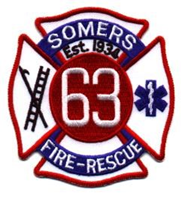 Somers Fire & Rescue Dept. hosted a Fire Safety Merit Badge Course for the Boy Scouts Three Harbors Council 8th Annual Merit Badge Tech Day held on Saturday, March 3, 2018. Over 130 scouts and 60 adult volunteers, made up of Gateway Technical College instructors, Boy Scout leaders and volunteers, attended from Southeast Wisconsin and neighboring BSA councils.
Somers Fire Chief, Carson Wilkinson, coordinated and organized the Fire Safety course at Fire Station #1 on Highway E. Members of the Somers Fire & Rescue Department and Somers Explorers Post #463 conducted demonstrations, teaching sessions, and helped the scouts with hands-on experience to help them meet some of the requirements needed to earn a Fire Safety Merit Badge.
While at the fire stations, the scouts were divided into groups where they learned how to extinguish a grease fire, how to properly light propane and white gas stoves, how to safely fuel a lawn mower including discussions on ventilation and heating devises. Scouts also experienced handling a fire hose and fire extinguisher in addition to putting on and wearing firefighting gear including air tanks and masks. Tours of the fire station were scheduled that included learning about the equipment and technology that is aboard firetrucks and ambulances. A highlight for many of the scouts was learning the benefits of using thermal cameras in Somers "smoke house". Filled with non-toxic smoke inside a simulated home, the instructors and scouts learned how cameras locate hot spots so firefighters can save lives of people and pets.
Discussions about fire safety occurred after the showing of two videos about fire safety. National Fire Protection Association's "Fire Power-Revisited!" video and UL House Fire Furnishing Comparison showing a fire of modern home furnishings made of synthetic (petroleum based) materials vs. legacy (antique) furnishings that were made primarily of wood and natural fibers.
A pizza lunch was served in the Somers Fire & Rescue Department Training Room where scouts, volunteers, and firefighters had to opportunity to meet one another and ask questions. The day ended with a closing ceremony at Gateway Technical College.