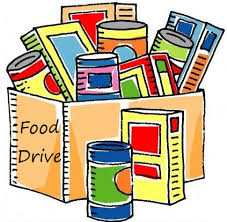 Sponsored by the Village of Somers
We invite the community to stop and drop off your food donations at the Village/Town Hall during the following hours:
Sunday, December 11th from 10:00 am to 3:00 pm
Saturday, December 17th from 10:00 am to 3:00 pm
Friday, December 23rd from 10:00 am to 3:00 pm
Most Needed
Meals in a can (soup, stew, chili)
Tuna or canned chicken
Peanut Butter
Canned food with pop-top lids
Canned fruit
Low-sodium canned vegetables
Spices
Low-sugar whole grain cereals
*The Shalom Center, Kenosha, Wisconsin is a non profit organization
who provides food, shelter, housing and guidance to those in need in our community.
THANK YOU!!!!!