It was a full house Thursday Feb. 28, 2019 at the Somers municipal building. About 200 people attended the public hearing to have their questions answered and voice their opinion about the proposed Highway KR project.
Area residents look at rendering of the proposed highway KR project.
Source: Village of Somers.
Wisconsin Department of Transportation Project Manager Steve Hoff explained the widening of the highway was necessary due to projected traffic increase. It is also expected to increase commuter's safety.
The 2.8-mile project, between Highway H and just east of Old Green Bay Rd. is expected to cost $59 million.
Drawings and maps of the project were displayed on easels.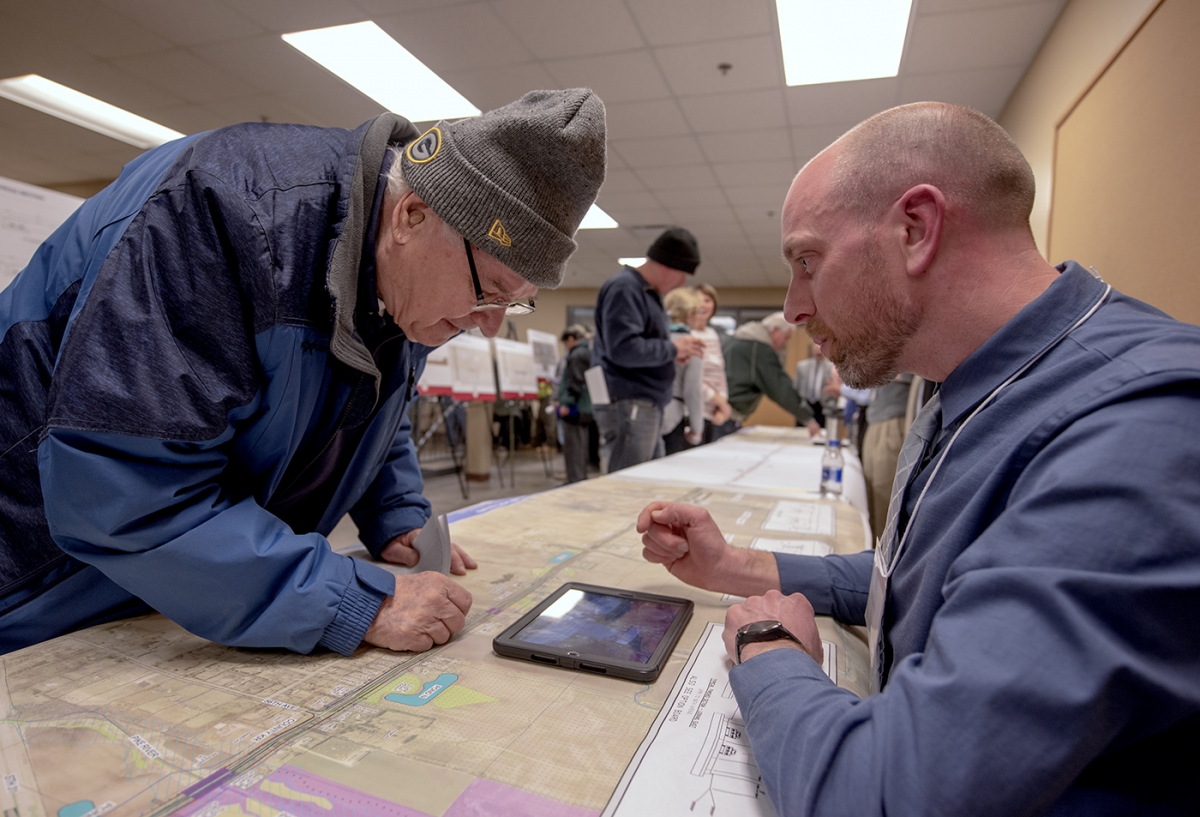 Somers resident Harold Bouse, left, asks engineer Nick Damro about how the KR project will effect his property.
Source: Village of Somers.
The speed limit on the new road was a recurring theme of the public comments. Hoff stated that the speed limit will be 45 mph, but residents wanted it to be 35 mph.
The DOT's preferred choice includes:
• Widening KR to four lanes
• 12-foot travel lanes in each direction
• Realigning 90th St. with County EA
• Two overpasses over both railroad lines
• A new bridge over the Pike River
• Storm sewers and detention ponds
• 10-foot shared-use path on both sides of KR between Highway H and 90th St. and on the north side of KR between 90th St. and Vicksburg Dr.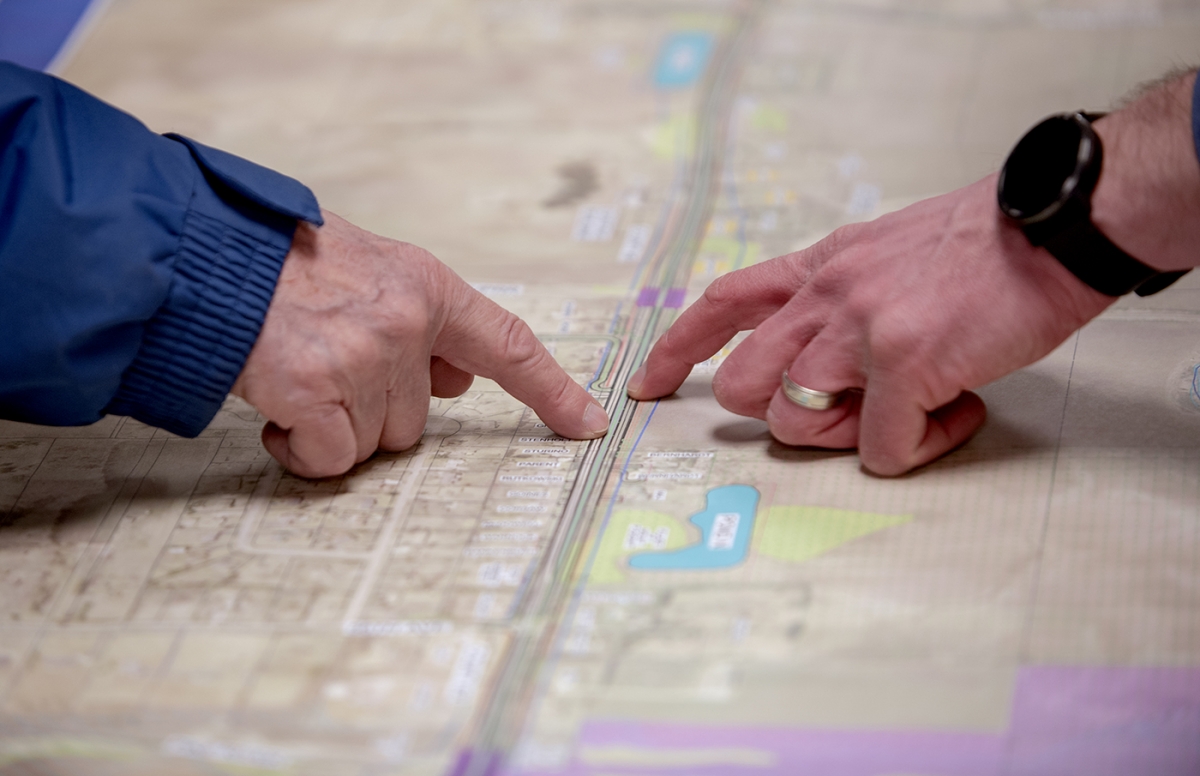 Area residents ask questions about the upcoming highway KR project.
Source: Village of Somers.
The construction is expected to start in late summer or fall of 2020 and could last up to two years.
Additional public comments are being received by the DOT. They need to be postmarked or received on or before March 7 and sent to:
Steve Hoff, P.E.
Project Manager
Wisconsin Department of Transportation
141 NW Barstow St.
Waukesha, WI 53187
More information about the project can be find at this
link
.