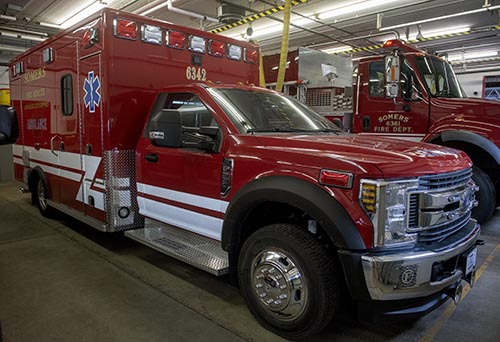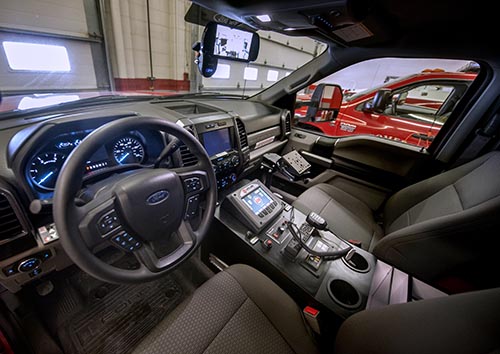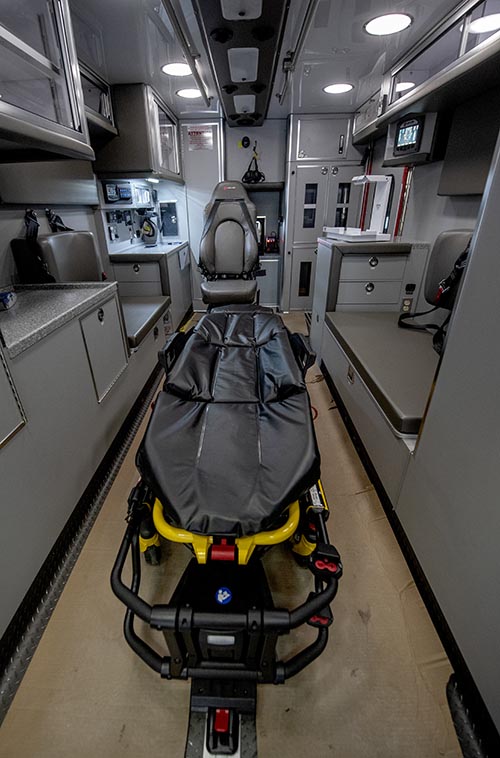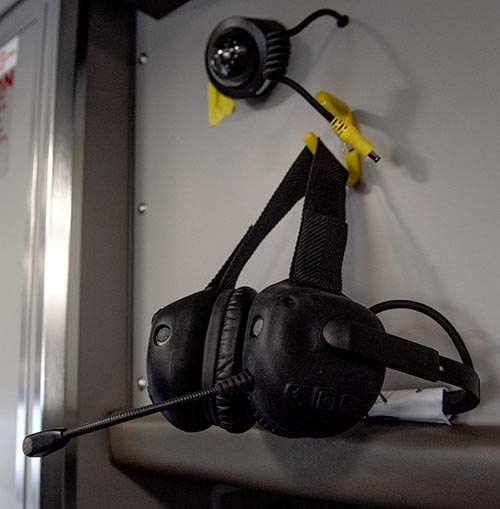 The new ambulance is stored at the Somers Fire Department until it goes into service at Station 2. Photo by Village/Town of Somers.
The Somers Fire and Rescue department took delivery of its new ambulance, which will be based out of Station No. 2, 818 12th St. (Highway E).
The ambulance was built by Life Line Emergency Vehicles on a Ford chassis. This is the second ambulance on the department's fellet made by the Iowa company.
It feature a hearing protection and advanced seatbelt systems for Emergency Medical Technicians and a power-assist system to load patients on the stretcher into the ambulance.
"This makes it safer for both patients and our staff," said Somers Fire Chief Carson Wilkinson.
The ambulance was purchased by the Village of Somers for $281,764 and replaces a unit from 2007.
A dedication ceremony is planned and has yet to be scheduled. Check the Somers website for updates.