Hundreds of Somers residents, their families and members of nearby communities braved the heat to line up on both sides of Highway E for the annual Somers Fourth of July Parade.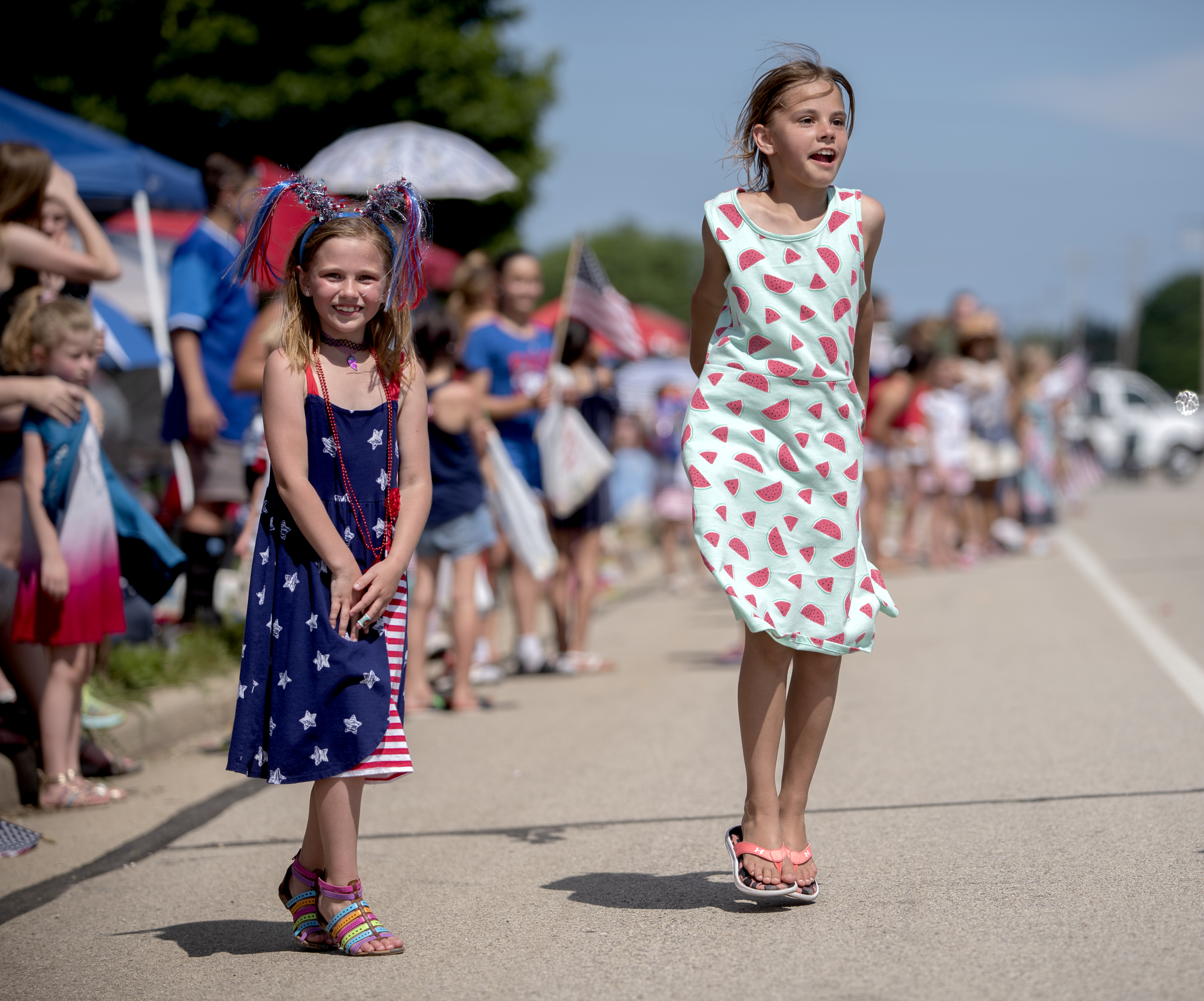 The parade is very popular with kids as they await eagerly for candy to be thrown from floats. Source: Village of Somers.
While waiting for floats, fire trucks and marching bands, on-lookers watched a one-mile race along the route.
The Somers Fire Department, Kenosha Sheriff Department and Somers Public Works Department closed the roads and set up bathrooms and trash cans to get ready for the parade. The Fire Department set up an arial ladder over the parade route. They ran the water hose to the delight of children and as a needed reprieve for adults and parade participants.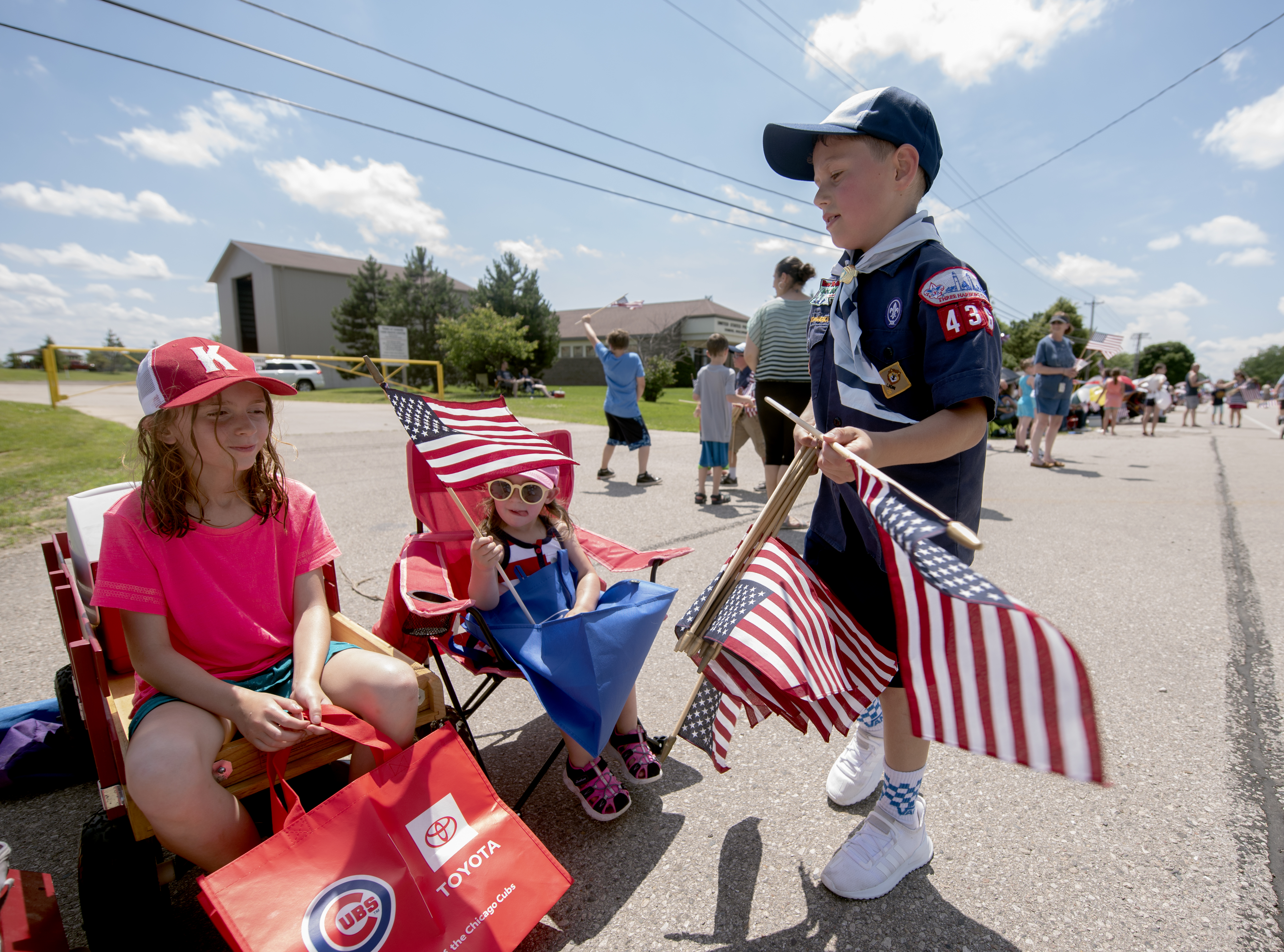 Boys Scouts handed flags to on-lookers at the start of the parade. Source: Village of Somers.
This year's theme was "We The People." Longtime Somers residents Edward and Nancy Edquist were nominated as this year's grand marshalls.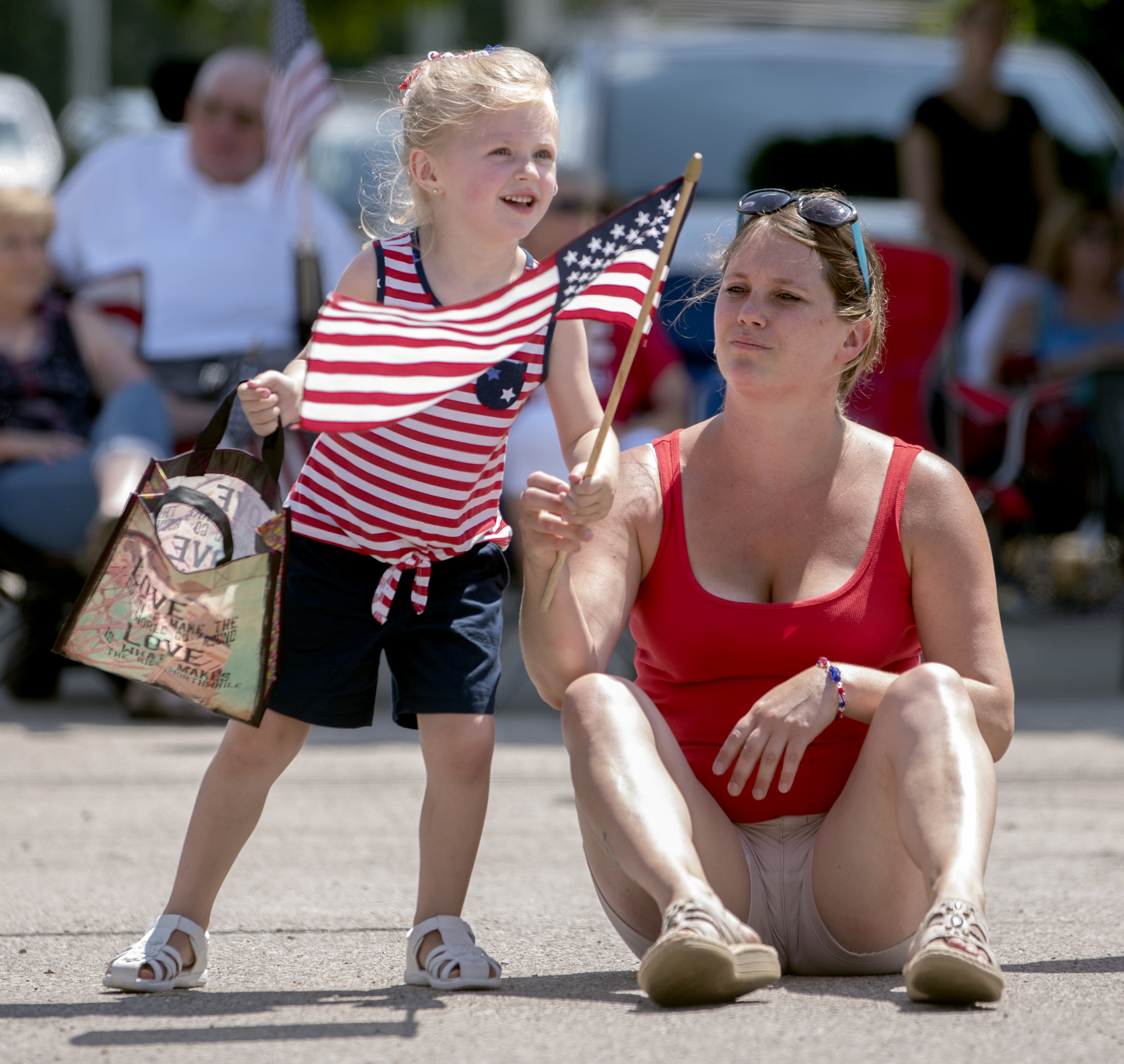 Children, awaiting candies, go in the spirit of the parade waving American flags at the passing floats. Source: Village of Somers.
The parade was followed by the annual ice cream and cake social in the Village/Town auditorium.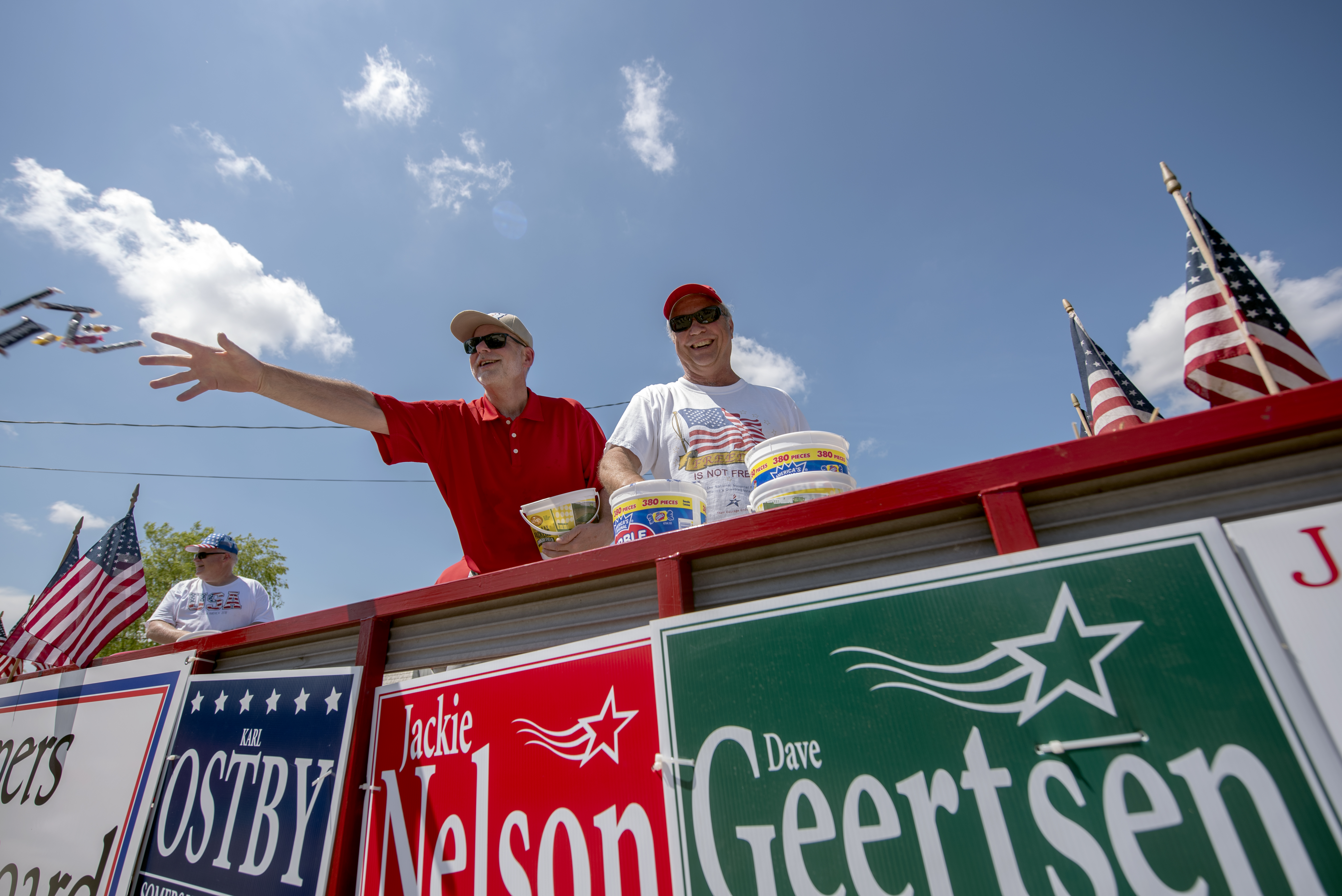 Somers elected officials throw candies to kids. Source: Village of Somers.
Somers would like to thank all the volunteers who served ice cream and cake as well as the Somers Parade Committee:

Al Ferber
Ben Harbach
Margie Hannes
Vern Kotten
J. Schantek

Somers would also like to thank all the parade sponsors:

7-Eleven
Andrea & Orendorff Certified Public Accountants
Baxter & Woodman Consulting Engineers
Ben & Bette Harbach
BP Kenosha Travel Plaza
CJW Inc.
Davison Law Offices
Dejno's Trucking
Festival Foods
Firestone
First Industrial
Gregg Sinnen
Hansen's Pool & Spa
Hastings Air
Hawthorn Apartments
Huck Realty
Jackie & TG Nelson
James Armes
Jerry Smith Farms
Karl Ostby
Kwik Trip
LifeQuest
Lot 31 Auto Sales Ken Bissland
Mark & Valorie Molinaro
Proko Funeral Home
Protective Coatings (Line-X)
Reeseman's Excavating & Grading
Riley Construction
Ruekert Mielke Engineering
Shoreland Lutheran High School
Smet Roofing
Somers Elementary
Stainless Products
Suburban Garden Center