The University of Wisconsin – Parkside and Root-Pike Watershed Initiative Network announced a new partnership to restore and enhance habitat for pollinators on the university's Wayne E. Dannehl National Cross Country Course.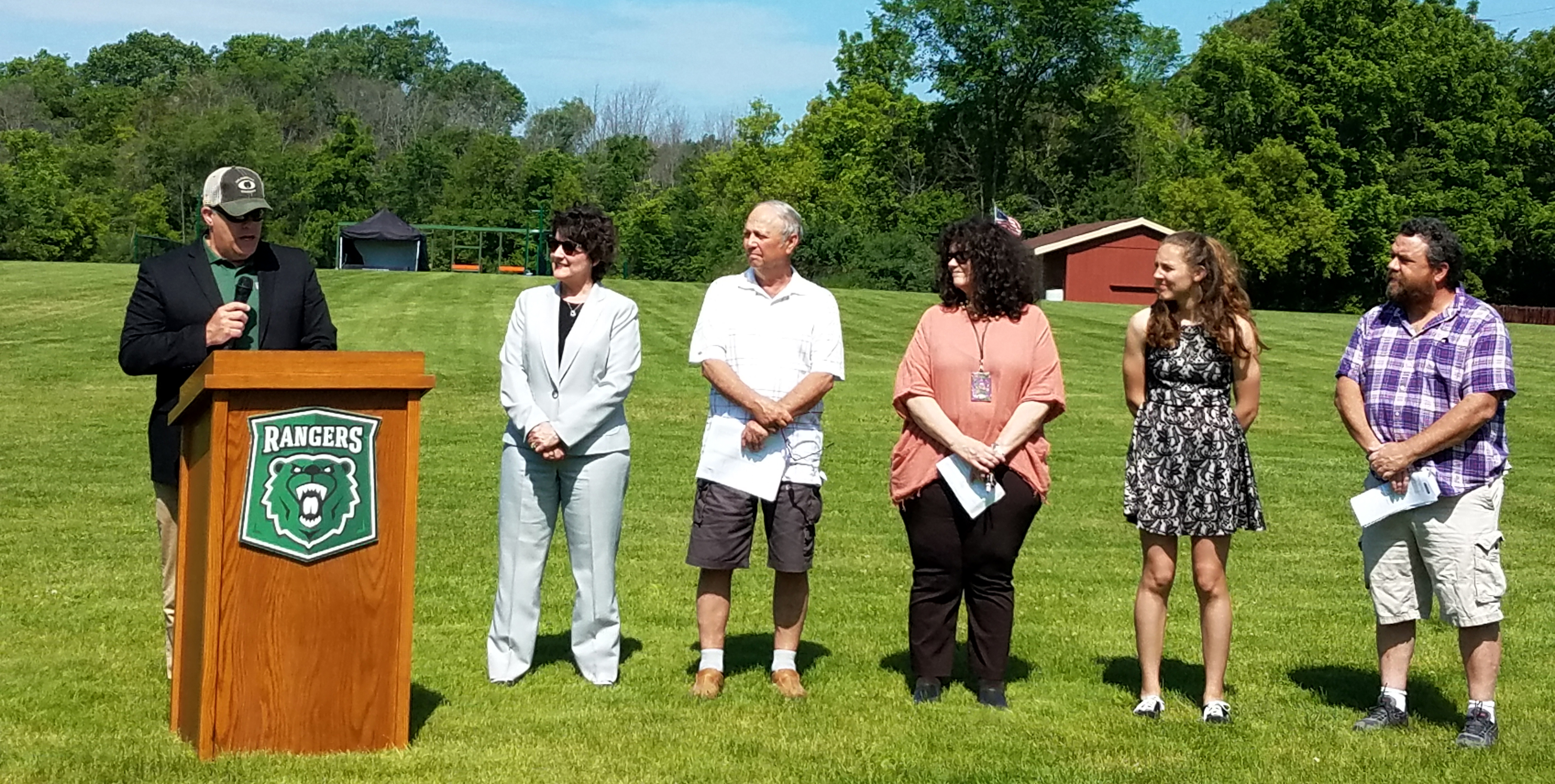 The course will become one of the region's premiere pollinator habitats for the Rusty-Patched bumblebee, encouraging the growth of the species. The project will encompass 210 acres.
Dignitaries stand by the new sign describing the pollinator project.
The campus is located within Somers's boundaries.
Village President George Stoner was supportive of the initiative.
"It is an exciting time in the Village of Somers. We are experiencing tremendous development. With this development comes a responsibility to be good stewards of the land," he said.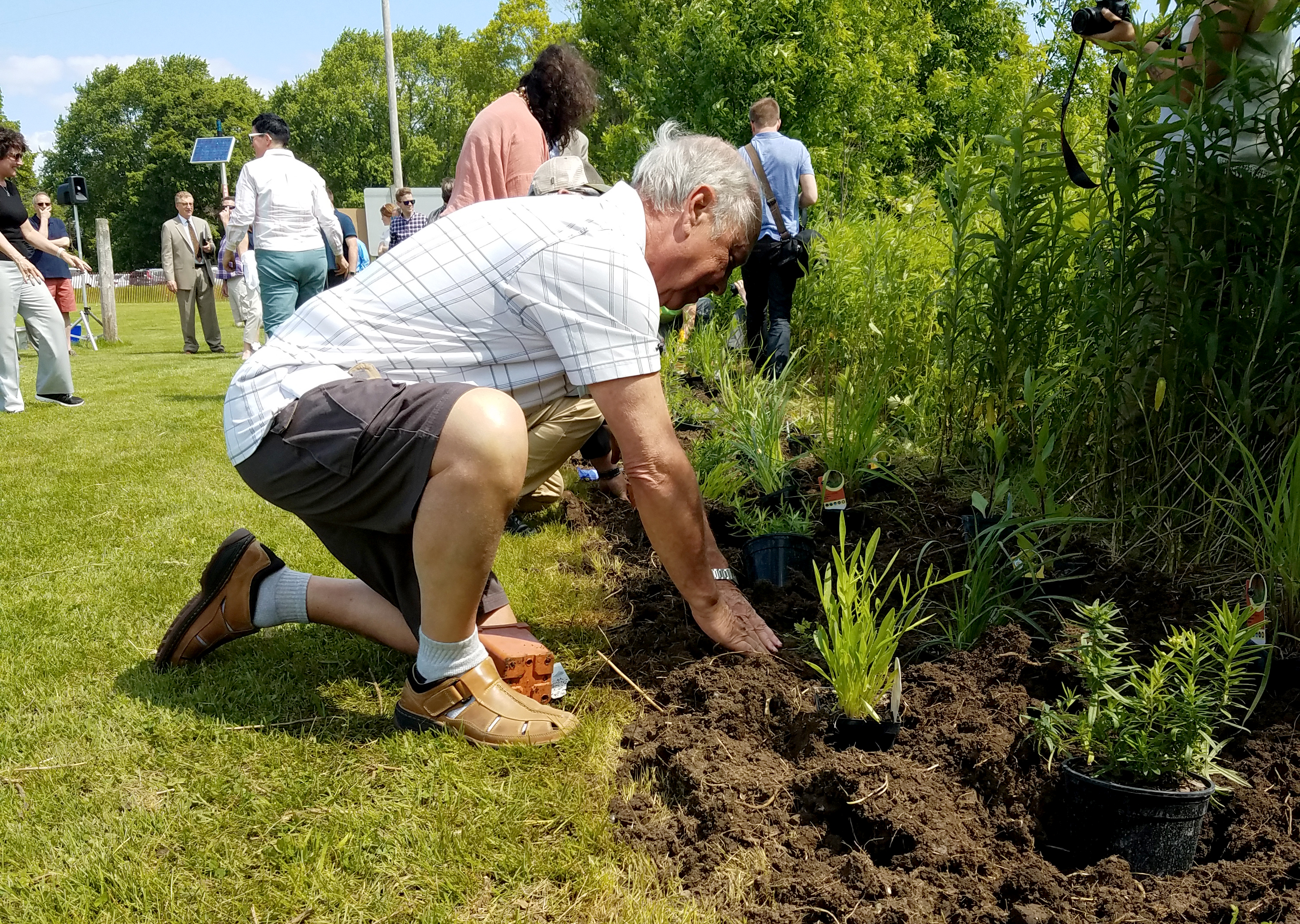 Somers Village President George Stoner takes part in the improvement of pollinators habitat.