William Morris, Town Administrator
Mrs. Myrtle Johnson
(Source: Photo courtesy of Town of Somers)
Thank you Mrs. Johnson! While cleaning her attic, Mrs. Myrtle Johnson, a resident of Somers, discovered original historical papers from Somers Civic Association dating from 1965 to 1970, including original Somers Town Crier newsletters. Knowing this information should be preserved for future generations, she contacted Jackie Nelson, founder and manager of the Somers Pioneer History website, asking if there would be any interest in this collection. Shortly thereafter, Jackie Nelson and Bill Morris met with Mrs. Johnson to accept the historical papers which are now archived and kept in storage at the town hall.

It was learned during this meeting that Mrs. Johnson has made significant contributions to the Town of Somers since moving here in 1963. Starting in 1962, she was a teacher at Somers Elementary School for thirty years, first teaching art and then sixth grade until her retirement in 1993. She also served as president of the PTA prior to merging with Kenosha Unified.
Prompted by a community divide in opinion of a Somers sewer project, the Johnson's and others formed the Somers Civic Association in 1964 as a way to bring the community back together. She helped establish the first Somers July 4th Parade in 1965, encouraging local clubs, organizations, baby buggies, tractors from local farmers, and others to come together as a community. Mrs. Johnson was a volunteer on the Parade Committee until 1971 and served as Parade Marshall several years. She never imagined the parade would continue for 49 years! She also served on the Town of Somers Plan Commission, helped during elections, served as a 4-H leader and was a member of the County Extension Home Makers.

Mrs. Johnson and her husband Le Roy are active in the Adventures in Lifelong Learning (ALL). This 400+ member group meets at the University of Wisconsin-Parkside. She is a member of the Kenosha County Retired Educators Association and a member of the Woman's Club of Kenosha. Currently, she is actively involved with the planning of the 175th anniversary of the Somers Community Church where she has created a 72-foot hand-written historical timeline of the church history in Somers dating back to 1832.
By Jacqueline Klapproth Nelson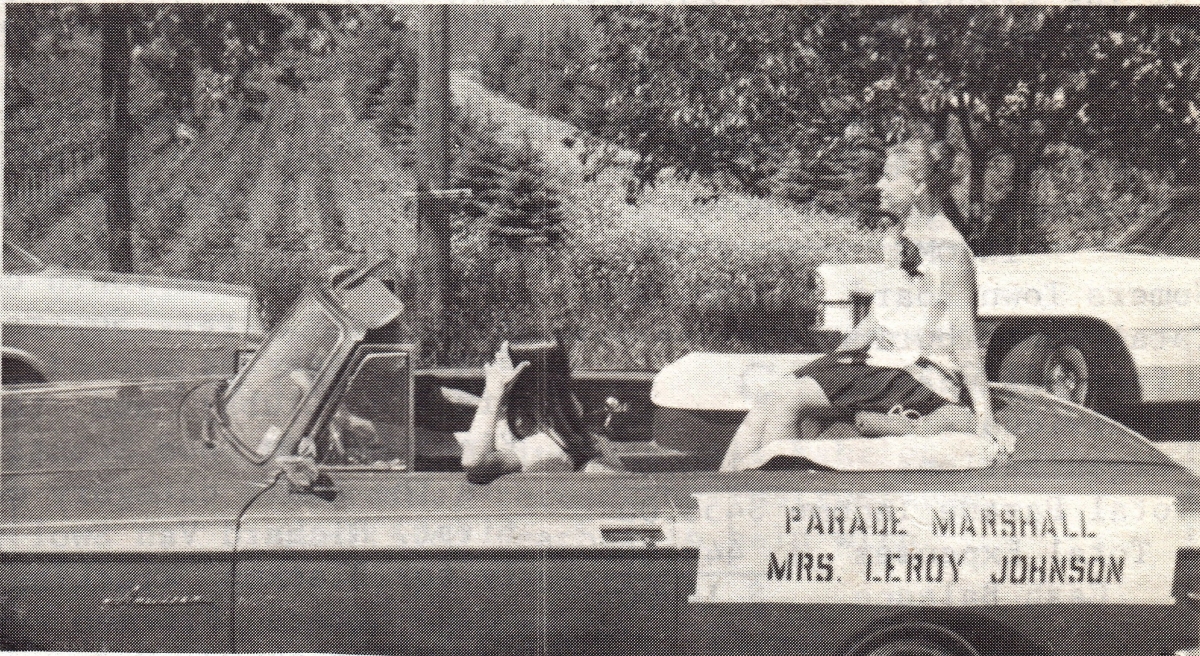 1965 Somers July Parade
Parade Marshall, Mrs. Leroy (Myrtle) Johnson
(Source: Somers Town Crier, July 15, 1965 edition)